Fire Doors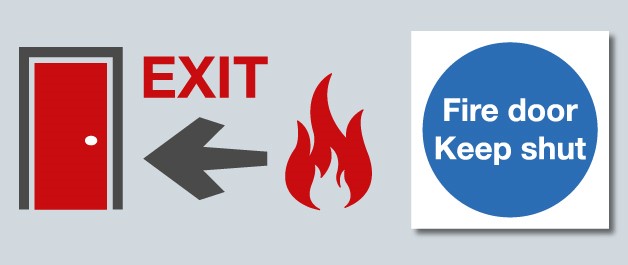 Why do I need a Door Closer?
To meet UK legislation, and comply with Building Regulations and Approved Documents B and M, Fire Door Closers should be capable of closing a door in the event of fire, but should not inhibit a person's reasonable access around the building. The type of closer needed to achieve this will depend on the type of building it is being installed in, its function and the volume of traffic that will be flowing through the door.
We therefore offer a range of solutions to cover all Fire Door applications. These include Electromagnetic Door Closers - Both Hold Open or Swing Free, Mechanical Door Closers and also stand alone Hold Open Devices (Electromagnetic Wall Magnets).
What is the difference between a Mechanical Door Closer and an Electromagnetic Door Closer?
An Electromagnetic Door Closer can assist in meeting Ease of Access requirements by being "Swing Free", where the door functions as if there is no door closer installed, or "Hold Open" where the door can be held open to allow easy access. Electromagnetic door closers are also wired directly into the fire detection system so that in the event of a fire, the door shuts automatically.
In contrast a Standard Door Closer is required to "self-close" to ensure that the fire door is kept shut at all times, and creates a barrier to access and impedes flow of traffic throughout a building.
Why should I choose an Electromagnetic Door Closer?
As explained above, Electromagnetic Door Closers offers a better solution than a standard door closer in meeting standards for both Fire Safety, Ease of Access and provides a means of easy circulation within a building.